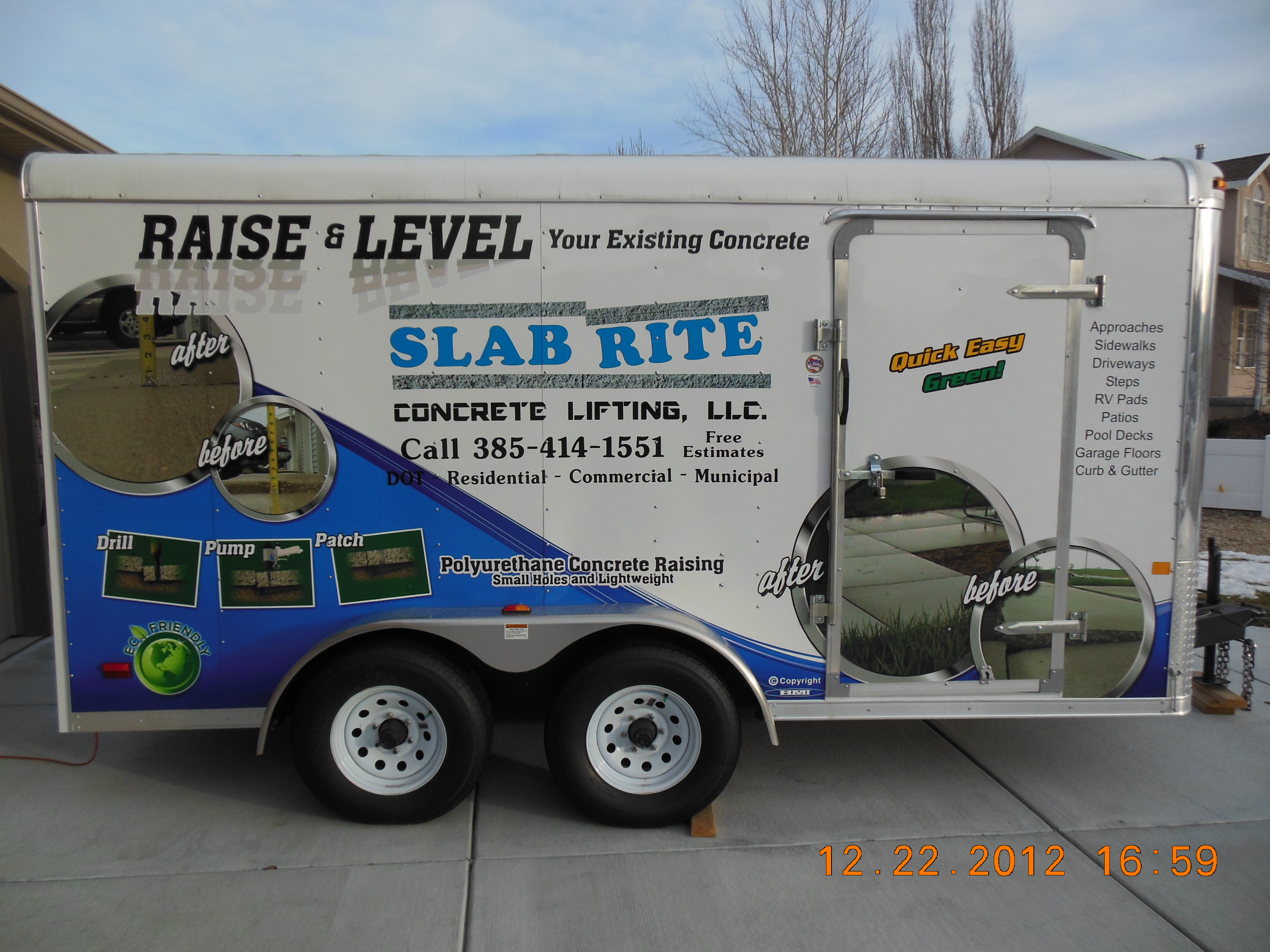 Slab Rite Concrete Lifting provides a cost effective (50-70% less) Eco friendly alternative to replacing settled concrete. We specialize in raising and leveling settled concrete slabs. Let us help you get rid of those nasty trip hazards. We use state-of-the-art plural component polyurethane foam lifting equipment and formulas.  The polyurethane concrete lifting process is the latest technology in concrete lifting and has many advantages over other techniques:  light weight material, smaller injection holes, fewer injection holes,  and no mess to name a few.  Give us a call or send us an e-mail for a free evaluation and estimate.
The Lifting Process:
1. Drill 5/8" holes(size of a dime) through settled concrete
2. Inject polyurethane foam through holes under concrete to fill voids and lift the concrete
3. Patch holes.  
We serve the following counties in the state of Utah:  Davis, Juab, Morgan, Salt Lake, Summit, Tooele, Utah, Wasatch, Washington, and Weber.
Please call or E-mail for more information and to schedule a free estimate.  Phone: 385-414-1551 or Email:  info@slabrite.com